---
[Main content]
François decorated by King Albert II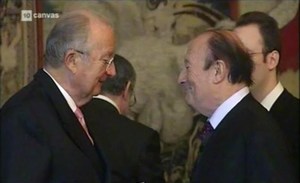 On the 20th of December 2007 François received his decoration of "Commander of the order of the Crown" from His Majesty King Albert II at the Royal Palace of Laeken.





The RTBF program "C'est du belge" made a documentary about this event which can be viewed here.




François also had an immense success during his last 3 concerts in the Czech Republic. Pictures of one of the concerts have been added here.
Permalink: http://www.francoisglorieux.com/news/2008/2008-02-11.shtml