---
[Main content]
New release of Tribute to Stan Kenton with bonus tracks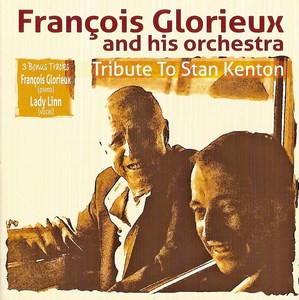 After many demands the cd "Tribute to Stan Kenton" has been released again.
The original cd has been remastered and 3 bonus tracks were added.

This includes 2 vocal tracks featuring a duo between François Glorieux and Lady Linn and one new piano composition of Glorieux.
The 2 songs were originally performed by June Christy and Stan Kenton and belong to François' favorites.
You can find all details
here
.
Permalink: http://www.francoisglorieux.com/news/2010/2010-04-20.shtml